Disney Speedstorm – one of the heavyweights of Mario Kart has just announced the postponement of the release date to 2023.
Announced earlier this year, Disney Speedstorm has made a big impression on players around the world when it promises to bring a speed game with the appearance of very familiar characters in the Disney world. . Even many people think that Disney Speedstorm will soon become a real counterweight to Mario Kart – Nintendo's long-standing and famous game brand. Not to mention, being released for free becomes an advantage for Disney Speedstorm to gather a large fan base.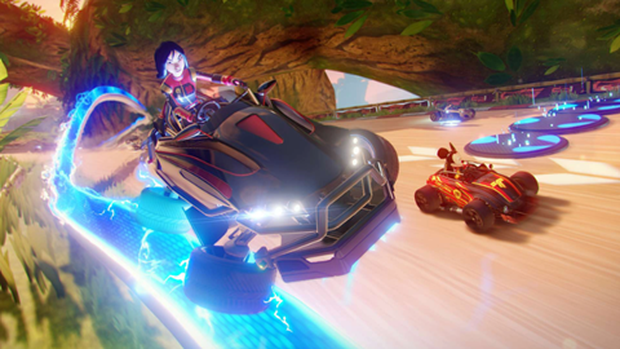 Disney Speedstorm – the game that is considered a major competitor of Mario Kart has just delayed its release date
However, just recently, Gameloft – the developer of Disney Speedstorm has just made an announcement that makes many people feel disappointed when it will postpone the game's launch date to 2023. However, right after this statement, Gameloft also brings another gift for gamers, which is a trailer introducing the latest images of Disney Speedstorm. Through the short video, besides familiar Disney characters such as Mickey Mouse, Mulan, gamers also witnessed the speed racing of Captain Jack Sparrow.
Gameloft has so far confirmed more than 15 famous characters appearing in Disney Speedstorm. In addition to the names mentioned above, the list will also extend with Hercules, Beast, Donald Duck, Goofy, Mowgli or even another character from the Pirates of the Caribbean series will also appear, that is her. Elizabeth Swann.
Currently, besides Disney Speedstorm, Gameloft is also developing another game called Disney Dreamlight Valley – a real life simulation game and also promises to be released soon in the early stages of 2023.